SHOP THE LATEST CHEVY SUVS RIGHT HERE AT TERRE HAUTE CHEVROLET
Whether you need something compact and efficient for your daily drive to work in nearby Sullivan, IN, or something spacious and powerful to take your loved ones and camping trailer along on a cross-country family vacation, there's sure to be a new Chevy SUV suited to your needs here at our Terre Haute, IN showroom. With seven distinct models to select from, a myriad of trims to suit your needs, and plenty of outstanding new Chevy SUV leasing and financing specials to be had here at our dealership, finding your dream SUV at a price you've only dreamt of before is easy when you shop with Terre Haute Chevrolet. 
Chevrolet Trax
The smallest SUV in the Chevy lineup, the new Chevy Trax is perfect daily cruiser for folks in Brazil, IN who need an efficient means of transportation. With a compact curbside footprint, a surprising 48.4 cubic-feet of cargo space inside, and EPA-estimated fuel economy figures of up to 26 mpg city / 31 mpg highway, this small SUV can go toe-to-toe with larger rivals and come out ahead from a value standpoint. 

Chevrolet Trailblazer
The Chevy Trailblazer will accommodate up to five people within the comfortable cabin. There is up to 54.4 cubic feet of cargo space, standard Apple CarPlay, Android Auto, and Amazon Alexa for easier connections while on the go. The new Trailblazer is also available with AWD and a powerful engine to keep you moving forward in the right direction for years to come. This is a great new SUV for small families, those who need to commute to work or love long road trips.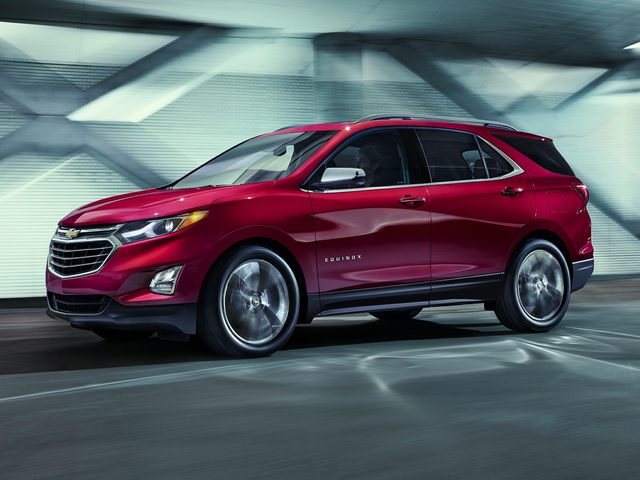 Chevrolet Equinox
For small families on the go, the new Chevy Equinox is absolutely unparalleled. This five-passenger compact SUVs stands out from the crowd with its refined interior design. Featuring high quality materials and a generous 63.9 cubic-feet of luggage space inside, the Chevy Equinox is the kind of SUV you'll want to have on your side while running errands around Clinton. 

Chevrolet Blazer
If you're interested in owning a sportier breed of SUV, the new Chevy Blazer will be right up your alley. Featuring an available 3.6-liter V6 engine that produces up to 308 horsepower, this athletic SUV boasts great acceleration and the ability to tow up to 4,500 pounds when you need it to, so it's great for folks with active lifestyles in nearby Paris, IL.

Chevrolet Traverse
True to its name, the new Chevy Traverse will help you traverse Indiana in style and comfort. This eight-passenger midsize SUV offers ample room for the family road trip, as well as a strong array of safety features to give you peace of mind and comfort on the roads of the greater Sullivan, IN area. 

Chevrolet Tahoe
Modern features meet robust power in the new Chevy Tahoe. There is seating for up to nine and up to 122.9 cubic feet of cargo space. A powerful DURAMAX® 3.0L Turbo-Diesel engine is available, and the estimated fuel economy comes in at 16 MPG in the city and 20 MPG on the highway.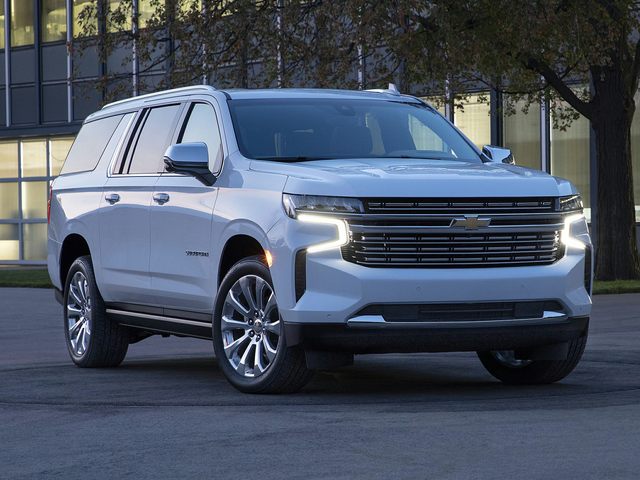 Chevrolet Suburban
The new Suburban is a favorite here at Terre Haute. The Suburban is the largest Chevy SUV available with several trims to explore. This powerful new SUV gets up to 15 MPG in the city and 20 MPG on the highway. There is 144.7 cubic feet of cargo space, three-rows of seating for up to nine, and luxurious materials throughout the interior. This full-size SUV is available with a DURAMAX® 3.0L Turbo-Diesel engine.
INTERESTED IN LEARNING MORE ABOUT THE NEW CHEVROLET SUV LINEUP?
Terre Haute Chevrolet carries the complete Chevy SUV lineup. If you're just starting your SUV search, or trying to narrow down your choices, our team can help. Browse our selection online, then reach out to our team with any questions. When you're ready to test drive a Chevy SUV, visit our Terre Haute car dealership.