LEARN MORE ABOUT THE 2021 CHEVY TRAILBLAZER IN TERRE HAUTE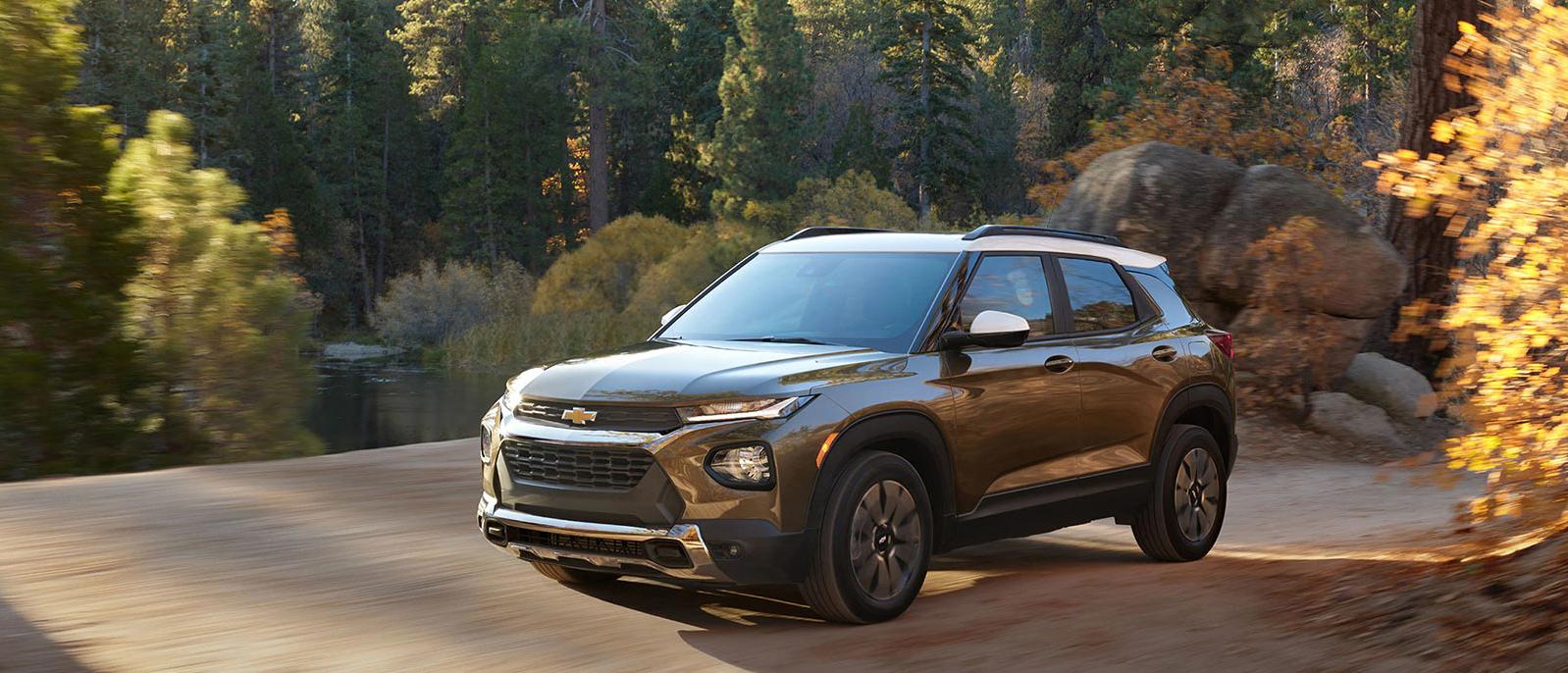 Everyone has their eyes on the upcoming 2021 Chevy Trailblazer. When you're riding in this new Chevy SUV, you'll love all the tech features and space that come with it. Plus, you can trust this model to take you where you need to go as it performs at the high level required for most driving situations. With all these attractive attributes, it's clear that the new Chevy Trailblazer makes for a worthwhile investment at Terre Haute Chevrolet.
1Dealer Discount applied to everyone.


PEPPY PERFORMANCE

The all-new Chevy Trailblazer comes with two powerful engine options, each providing enough energy for your adventures around Sullivan. You can choose between the base 137-horsepower turbocharged three-cylinder engine or the more robust 155-horsepower turbocharged three-cylinder engine. Upgrade to the available all-wheel drive to have traction on wet or slippery road surfaces around Indiana.
A SPACIOUS AND WELL-DESIGNED CABIN

You and your passengers will undoubtedly love riding around town in the 2021 Chevy Trailblazer. Inside, you'll find ample space for everyone to stretch out on long road trips, even taller passengers in the rear seats. Plus, hauling large bulky cargo is a breeze as not only rear seats fold down flat, but so does the front passenger seat for those extra-long items.
Adding to the inviting cabin are tons of innovative tech features. For instance, the 7-inch or optional 8-inch touchscreen infotainment system provides clear graphics and user-friendly controls. For instance, this vehicle comes standard with Apple CarPlay and Android Auto, which make connecting your smartphone a breeze. There's also a mobile Wi-Fi hotspot to keep everyone's devices connected while exploring Indianapolis.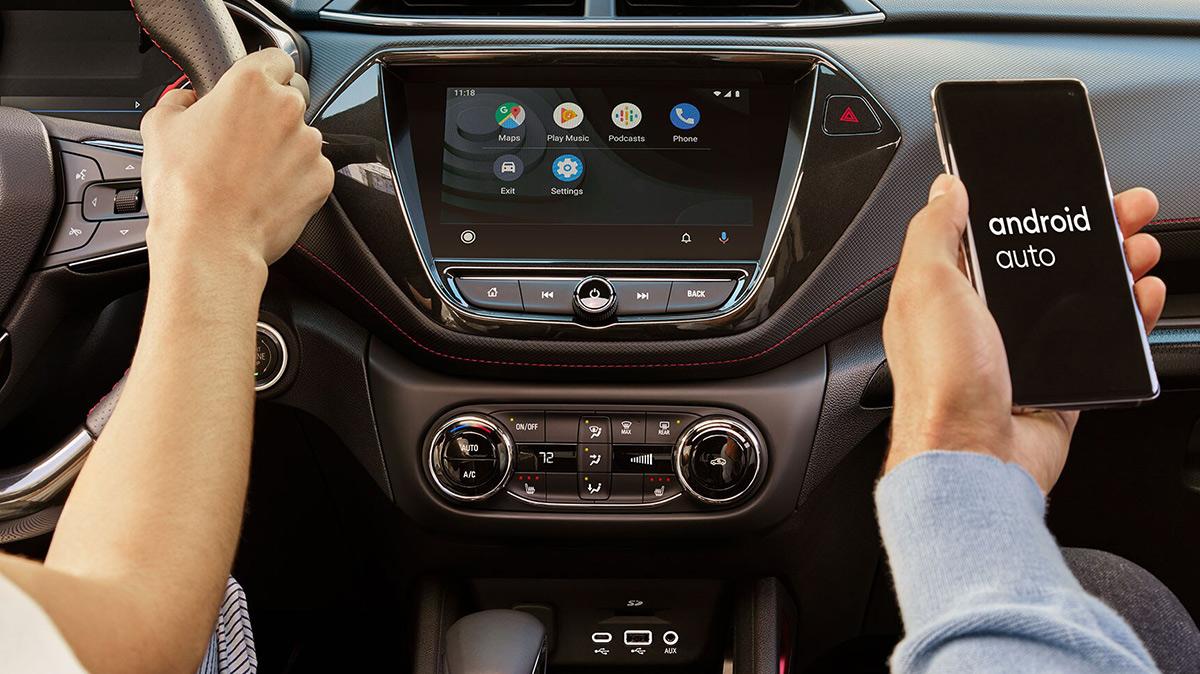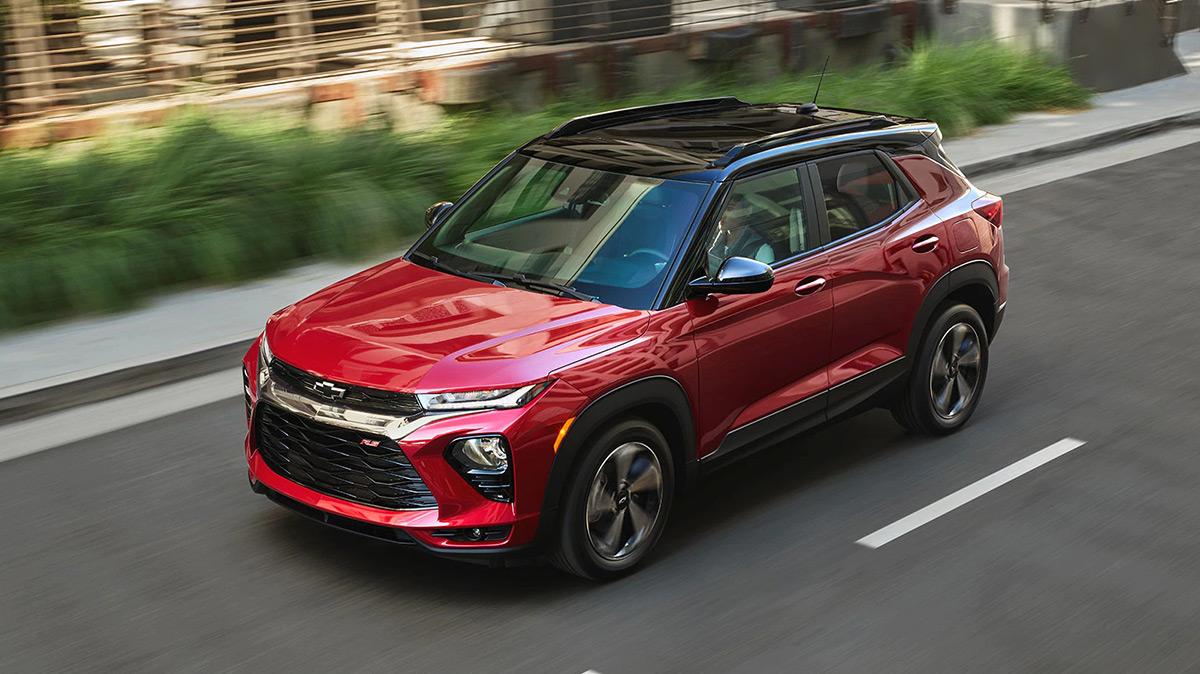 SAFETY TECHNOLOGY

To ensure safe travels around Bloomington, Chevy has included tons of advanced safety features on the upcoming 2021 Chevy Trailblazer. This SUV comes with features like automatic emergency braking and pedestrian detection, helping prevent oncoming collisions. It also comes with a Teen Driver system, allowing you to set limits on audio and speed for secondary drivers that are still learning.
QUICK COMPARISONS

While this model comes loaded with enticing features and impressive powertrain options, it's still helpful to compare it with other popular SUVs on the market, like the Mazda CX-30, Ford EcoSport, and Hyundai Kona. Here's a quick breakdown of ways the Chevy Trailblazer outshines the competition:
Chevy Trailblazer vs. Mazda CX-30
The Chevy Trailblazer has two engine options while the Mazda CX-30 only has one option.
In terms of city driving, the Trailblazer wins with 29 mpg, while the CX-30 gets 25 mpg in the city.
Teen Driver system comes standard on the Chevy SUV, while the Mazda SUV doesn't offer such a feature.

Chevy Trailblazer vs. Ford EcoSport
The base engine for the Trailblazer produces 137 horsepower, while the Ford EcoSport's base engine pushes out only 123 horsepower.
As for highway fuel efficiency, the Trailblazer comes out on top again with 33 mpg. The EcoSport only gets 29 mpg on the highway.
Only a rearview camera comes standard on the Ford SUV, while the all-new Trailblazer comes with several standard features, like automatic emergency braking and pedestrian detection.
Chevy Trailblazer vs. Hyundai Kona
The new Hyundai Kona has a cramped back seat, whereas the new Chevy Trailblazer comes with an abundance of space in both rows.
While each model has the same touchscreen size options, the Trailblazer has a unique feature not found in the Kona that allows Bluetooth connection of two devices to the infotainment system.
The Hyundai Kona is another popular SUV that does not come with any feature like the Teen Driver system found in the Chevy Trailblazer.